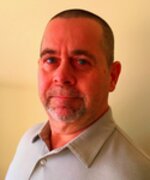 RWLS | Ricky Wilby Leather Services Ltd.
Email ricky.wilby2015@gmail.com
Telephone +66 82 995 1208
Ricky Wilby was born in United Kingdom and currently based in South East Asia. He is IRCA Certified ISO14001:2015 Lead Auditor, and is an approved LWG auditor.
Ricky has qualifications in Leather Technology and Business Management and has worked in the Leather Industry for over 40 years. Ricky's extensive technical and production experience covers the full range of leather production, from beamhouse processing to finished leather.
To check Ricky's availability for an audit please click the link here to send Ricky an email: ricky.wilby2015@gmail.com