Working throughout the value chain
LWG provides a platform that enables brands and retailers to work with suppliers throughout the value chain and build a chemical management system that is aligned with ZDHC and AFRIM Group objectives. Coupled with a robust due diligence testing programme, this helps our members to provide assurance that safer chemistry has been practiced in the manufacture of leather from LWG certified facilities.
Aligning with ZDHC and AFIRM Group chemical management targets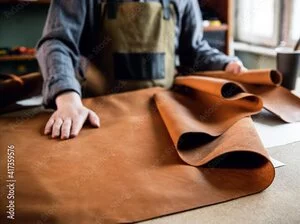 Zero Discharge of Hazardous Substances (ZDHC) is an organization dedicated to protecting the environment and natural resources by reducing the apparel and footwear industry's chemical footprint through the implementation of the ZDHC MRSL – a list of restricted substances that may be present in chemicals used in the manufacturing process of materials, such as leather
Similarly, AFIRM Group specifically aim to reduce the use and impact of harmful substances in the apparel and footwear supply chain through the implementation of the AFIRM Group RSL – a list of restricted substances found in finished product that are prohibited under chemical compliance regulation.
LWG has made chemical management a mandatory section across all audits with set targets aligned to both ZDHC and AFIRM Group chemical management objectives. This means all LWG-certified leather manufacturers, commissioning manufacturers, subcontractors, and traders are incentivized to comply with the ZDHC MRSL and AFIRM RSL to achieve and maintain their LWG rating. All LWG certified leather manufacturers will also be able to use the ZDHC Gateway to provide evidence of compliance during their audit.
LWG audited facilities are expected to demonstrate effective chemical management policies and systems for chemical compliance, procurement and sales, storage, handling and disposal, communication of hazards, and preventing exposure.