LWG offers multiple routes to membership to allow multiple different stakeholders across the leather supply chain to get involved. Our membership is made of brands and retailers, suppliers to the leather industry (e.g. chemical and machinery suppliers), leather manufacturers, leather traders, associations, finished product manufacturers, and many more. Find the right route to membership for you below:
Join LWG's community of businesses within the leather supply chain through our membership route. Our work is only possible through the funding provided by our members. This membership route is for businesses that cannot be audited against one of the LWG Audit Standards. Companies that can join through this route include:
Brands & retailers
Suppliers (of chemicals, machiner, testing, etc.)
Agent traders (without a warehouse)
Associations / Groups
NGOs / CSOs
Finished product manufacturers
Any company directly involved in the production or trading of leather material may be eligible for LWG certification through one of our audit standards. LWG provides four routes to membership for companies eligible for audit, including: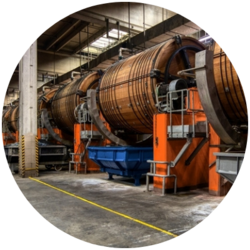 Leather manufacturers (also known as "tanneries")
Leather traders
Subcontractors
Commissioning manufacturers
Once certified, these audited companies are listed as LWG certified suppliers.