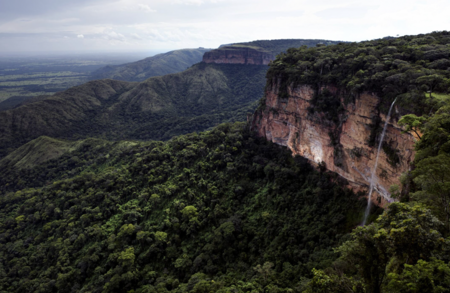 Attention all Leather Manufacturers and supply chain stakeholders.

In response to the pressing issue of deforestation, the forthcoming EU Deforestation Regulation, and the aims of deforestation-free supply chains, we cordially invite all leather manufacturers and supply chain stakeholders to participate in our forthcoming webinar dedicated to "Deforestation Due Diligence and Regulatory Compliance." This event aims to provide you with an introduction to the topic of deforestation due diligence and equip you with the knowledge necessary to start working towards ensuring your supply chain is deforestation-free.

Key Highlights of the Webinar:

European Union Deforestation Regulation - Gain crucial insights about the European Union Deforestation Regulation. This regulation is poised to have a significant impact on your supply chain, and our experts will provide you with valuable insights to help you prepare for its implications. Learn about the requirements, expectations, and compliance measures that are set to shape the leather industry's future.

Deforestation-Free Call to Action for Leather - We are proud to introduce you to the Deforestation-Free Call to Action for Leather initiative, a collaborative effort between Leather Working Group, Textile Exchange, and World Wildlife Fund. The Call to Action is a cross-sector initiative aimed at galvanizing action from brands to end the deforestation and conversion of natural ecosystems linked to leather sourcing.

LWG Certification Updates - Stay up-to-date with the latest developments in the Leather Working Group Certification. Our webinar will provide you with insights into upcoming changes in traceability and deforestation due diligence requirements, ensuring that you are well-equipped to prepare for these changes in advance.

Opportunities for Feedback and Engagement - Your input is invaluable. This webinar offers you the chance to share your thoughts, experiences, and concerns with fellow stakeholders and industry experts by means of a survey. By actively participating in the survey, you can help to provide critical input into the resources and support that will be developed to help you both comply with the EU deforestation regulation and meet the aims of the Call to Action for Leather.

Language Options - The webinar will be conducted in multiple languages to accommodate a wider audience. Initially offered in English and Portuguese, we will soon provide registration options for an Italian version, ensuring that key participants can access the information in their preferred language.

This webinar is a unique opportunity for leather manufacturers and supply chain stakeholders to stay informed, engaged, and prepared for the evolving regulatory landscape. By participating, you will be better equipped to meet the challenges posed by deforestation and regulatory compliance, positioning your organization as a responsible and forward-thinking player in the industry.

We look forward to your active participation and to collectively driving positive change in the leather manufacturing sector.

Register for the webinar now:

English sessions:
NOTE: These events are over and registration is now closed. To donload webinar content or view the recording, please visit our Resources page

Portuguese session:

12th December 2023 14.00-15,00 GMT
REGISTER HERE
Italian session:

- Coming soon


Access the LWG EU Deforestation Regulation Briefing here.

Read more about the Deforestation-Free Call to Action for Leather here.