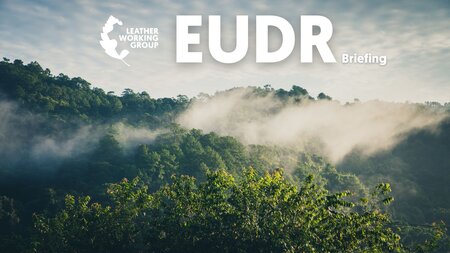 As part of the European Green Deal and the 2030 EU Biodiversity Strategy, the European Commission adopted on May 16 a new regulation to curb EU-driven deforestation and forest degradation.
The new rules seek to guarantee that products sold into the EU do not contribute to global deforestation and forest degradation covering both legal and illegal deforestation.
The key driver for this move has been the identification of agricultural expansion and associated deforestation and its links to climate change and biodiversity loss.
The regulation sets rules for companies and traders producing products for the EU (or for export from the EU) linked to the commodities of soy, beef, palm oil, wood, cocoa, coffee, and rubber and specific derived products including leather, chocolate, and furniture.
Our briefing includes scope, regulation criteria, due diligence, geo location definition and benchmarking, together with reporting requirements.
Intended as a summary guide for Leather Working Group stakeholders, the briefing makes for a valuable starting point for those that want to better understand this important regulation.
Download your copy here.