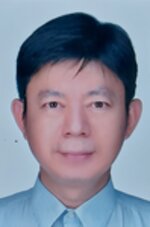 Top Management Consulting
Email iso888@yahoo.com.tw
Telephone +886-4-23580787
Robert holds a Ph.D. in Business Administration from Business College of Feng Chia University and MBA from Management College of Tung Hai University, in Taiwan. Robert has worked on industrial quality management in his career for more than 20 years.
Robert started working with tanneries as a sustainability consultant in environment, quality, and occupational safety management since 2008 in Taiwan, China, Korea, Japan, and Southeast Asia. Robert's consulting experience cover the full range of the leather production from beamhouse to finish process.
In 2020, Robert obtained his ISO 14001:2015 Certified Environmental Lead Auditor Qualification and he is an approved LWG auditor from March 2021.
Robert's native language is Mandarin Chinese and has an intermediate level in English. To check Robert's availability for an audit, please click the link here to send Robert an email: iso888@yahoo.com.tw