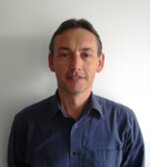 Eurofins | BLC Leather Technology Centre Ltd.
Email markl@blcleathertech.com
Telephone 0044 1604 679999
Mark Lucas is a registered Principal Environmental Auditor with the Institute of Environmental Management and Assessment (IEMA), of which he also holds Practionioner Membership, and has been an approved LWG Auditor since the group was founded in 2005. Mark has qualifications in Environmental Management, Leather Technology and Business and has worked in the Leather Industry for 36 years.
Mark serves on various LWG sub-committees including the Technical Sub-Group and the Trader Working Group, and has been instrumental in the development of all the LWG audit based initiatives, i.e. the main Audit Protocol, the Trader Protocol and the Chemical Management Module which is due for release next year.
To check Mark's availability for an audit please click the link here to send Mark an email: markl@blcleathertech.com