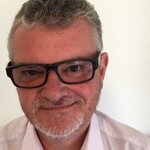 New Wave Solutions
Email chris-jacklin@hotmail.com
Telephone 6287761472519
Chris holds an MBA from Bradford University, a Nene Certificate in Leather Technology from Northampton (Nene) University and a BSC (Hons) in Applied Chemistry from Nottingham Trent University, all in the UK.
Subsequently, Chris has spent over 30 years in the worldwide leather industry working on a collaborative basis with tanners throughout that time. He has extensive knowledge and experience from his senior level positions held in the prominent specialty chemical companies engaged within the leather industry.
Chris has worked as an expatriate in China, Singapore, Thailand, Germany and Indonesia, and has vast experience in the Asia Pacific markets, Australasia, India, Japan and Korea where he has spent his recent time, as well as Pakistan, South America and Europe from earlier in his career.
He has focused his current attention on using this knowledge for the environmental benefit of the leather industry.
In early 2018, Chris obtained his CQI & IRCA Certified ISO 14001:2015 Environmental Lead Auditor Qualification and he is an approved LWG auditor from January 2019. In November 2022, Chris successfully passed his SMETA Social Systems auditor conversion course.
To check Chris' availability for an audit, please click the link here to send Chris an email: chris-jacklin@hotmail.com