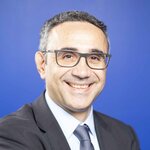 Chimica Quotidiana
Email alfredo@chimicaquotidiana.it
Telephone +39 3489007007
Alfredo is a chemist with more than 14 years of experience in the leather industry as a QHSE and Sustainability Manager in an Italian Tannery.
On his charge was the responsibility to apply for the ZDHC program in the tannery and manage solid waste and inhouse WWTP. As a result, Alfredo has deep knowledge of ZDHC programs and protocols and waste management.
Alfredo holds a Master of Higher Education Management in Integrated Quality, Environment, Energy and Health & Safety Management Systems.
Alfredo is a certified Lead Auditor for ISO 14001, ISO 45001, ISO 50001 and ISO 9001.
His mother language is Italian. He has an advanced level of English.
Alfredo strongly believes in the importance of teaching science and chemistry to youngsters, to make them act responsibly for the environment and the planet. For this reason, he started 2020 the project Chimica Quotidiana to support companies and educational institutions in spreading scientific culture as an act of social responsibility.