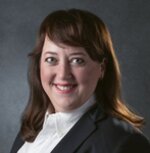 EKOTORO - Green consulting
Email aga@ekotoro.com
Telephone +48796520220
Aga Walkiewicz holds a Master's Degree in Law and Business Administration, combined with Environmental Management, Health & Safety, and Quality Management postgraduate degree. She also completed her postgraduate Leather Technology studies at the University of Northampton, UK.
She has been successfully running her own consulting company EKOTORO and working as Sustainability Consultant and ISO Auditor. She has supervised the work of the manufacturing departments and conducted audits for various manufacturers. Aga has accumulated a lot of in-depth knowledge and experience of the Leather Working Group audit standards through coaching and advising leather manufacturers in their certification process.
During her tenure at Maltan tannery, it became the first Polish company to achieve the LWG Gold certificate.
She holds the IEMA Foundation Certificate in Environmental Management. She is the Lead Auditor of the ISO 14001: 2015 Environmental Management System (CQI / IRCA 17903 international accreditation) and Internal Auditor of Integrated Management Systems (ISO 9001, ISO 14001, ISO 45001, ISO 17025). Aga Walkiewicz has been an approved LWG Auditor since October 2022.
To check Aga's availability for an audit please contact her directly in Spanish, English, Polish or Italian at aga@ekotoro.com