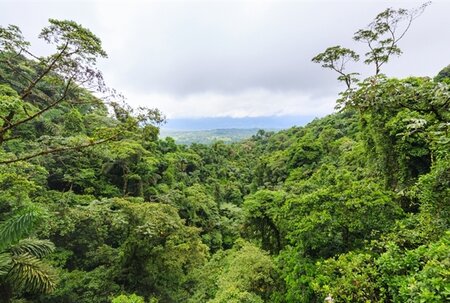 5 November 2021 — Northampton, UK: The Leather Working Group (LWG) are committed to accelerating the traceability requirements of the LWG Leather Manufacturer Audit in a drive to achieve their goal for LWG leather to be 100% deforestation and conversion free (DCF).
Promises by more than 100 global leaders at the COP26 climate change summit this week to end and reverse deforestation by 2030 is an important agreement, which the global community must act upon. The leather sector must drive traceability and cross industry partnerships to monitor and support supply chains to affect positive change
Christina Trautmann, LWG Programme Manager, said: "Achieving the goal of deforestation and conversion free leather is a key priority uniting our members. By prioritising our traceability work and working in partnership with expert partners such as NWF & WWF, the LWG is forging a path for the leather sector to address the rallying call of the climate crisis."
To drive the needed step change in traceability of leather, the latest version of the LWG Leather Manufacturer Audit, P7, has strengthened requirements to assess incoming and outgoing material for all audited sites. Additional requirements for hides sourced from Brazil and Paraguay have been developed in collaboration with WWF & NWF, both of whom have significant projects and experience on the ground in South America, working to reduce deforestation.
In order to pave our way for the future, LWG is now developing a comprehensive traceability roadmap that will enable incremental steps to drive transparency and engagement across the leather sector. With a clear strategy to ensure that traceability requirements are assessed and verified to work toward achieving the goal of DCF leather.
Now in its second year, the LWG Traceability Working Group enables LWG members to directly engage with projects and approaches that LWG are set to implement as the traceability roadmap is put into action.
To find out more about LWG's traceability work and commitments to drive change to tackle deforestation contact the team directly or explore more topics on our website.
About the Leather Working Group (LWG)
The Leather Working Group (LWG) is a membership organisation composed of over 1300 members across the leather value chain, including leather manufacturers, brands, suppliers, traders, and associations. The group develops audit certification standards to assess the environmental performance of leather manufacturing facilities and promotes responsible practices in the leather supply chain. For more information about the Leather Working Group, please visit the LWG website: https://www.leatherworkinggroup.com/
Resources
Press Contact
###
Category: News