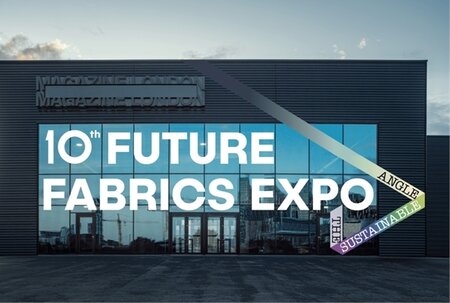 Come and meet some of the Leather Working Group team at the 10th Future Fabrics Expo in London on June 28, 2022.
Located at the Magazine London exhibition space in Greenwich, the Future Fabrics Expo is the world's largest exhibition dedicated to responsible material production.
Hosted by The Sustainable Angle, the event showcases materials and textiles that have been sourced and manufactured in a sustainable manner, giving brands and retailers access to the information they need to help realise the goal of a fully sustainable fashion industry.
Two members of the LWG team will be attending the event in the last week in June: Christina Trautmann, the Head of Leather Working Group, and Vanessa Brain, our Traceability Project Manager.
We look forward to the opportunity to meet with brands and retailers attending the fair to discuss the importance of sourcing leather responsibly and working with responsible leather manufacturers to help them build a portfolio of sustainable materials.
If you will be attending the Future Fabrics Expo and would like to meet with our team, please get in touch as soon as possible via the contact form on our website.
Category: News