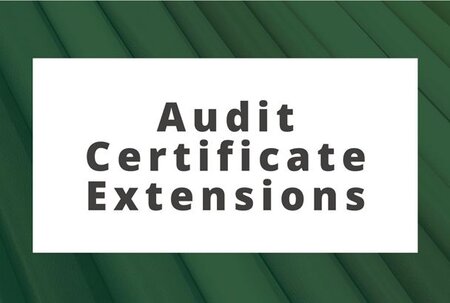 As the outbreak of the coronavirus continues to affect the global marketplace, LWG has instituted an audit certification extension scheme for those leather manufacturers and traders that are unable to undergo their scheduled re-audit.
The web listings of those companies that have applied for an extension have been amended to reflect the new expiry date. To ensure proper visibility, we have added a note to these listings to identify those that have been granted an extension and list their original expiry date. See example below:
If no reference to an extension is made, the audit expiry date is as listed on their certificate and within their audit report.
All web listings for LWG-certified leather manufacturers can be found on the 'Our Rated Members' page, and the listings for the LWG-certified traders can be found on the 'Our Approved Traders' page.
For further clarification, please contact the LWG administration team.
Category: Audits