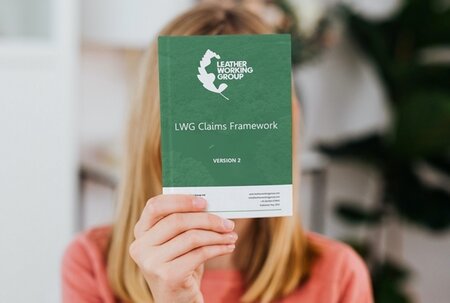 To give our brand and retailer members further guidance on sustainability claims and labelling, we hosted a webinar on the LWG Claims Framework on 18 August 2021.
Originally launched in 2020, our Claims Framework is a guidance document that provides brand and retailer members information on how to communicate to their customers about the Leather Working Group. The document contains information on how to make membership claims, a process for artwork approval, recommendations and requirements for product labelling, and suggestions for more transparent communication.
The session also covered best practice for making environmental claims and went over the planned updates to the Claims Framework in the next 18-24 months, which will tie into our future plans for enhanced traceability, an LWG lifecycle assessment, and the development of an LWG chain of custody certification.
If you couldn't make the webinar, don't worry! You can view the presentation slides on our website. Members of the group can also access the webinar recording when logged in to the LWG Member Area. If you are having any problems logging in to the LWG website, please get in touch with us directly.
Category: News