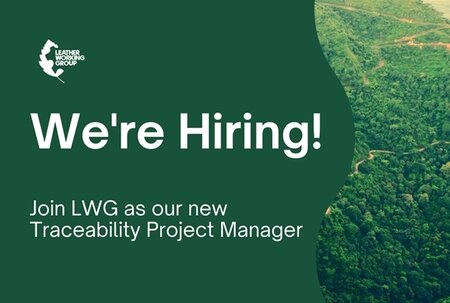 Are you our new Traceability Project Manager?
The LWG project team is looking for an experienced Traceability Project Manager to take responsibility for our work on the traceability of leather, including developing a new scope of work to verify chain of custody.
Our Traceability Project Manager will act as the group's expert on all topics related to international regulations on traceability, chain of custody, and due diligence, and they will manage the LWG Traceability Working Group (TrWG).
This is a full-time role with a remote team based in the UK, that may require occasional travel into the office. For more information about the role, the company, and how to apply, view the job description here.
Category: News