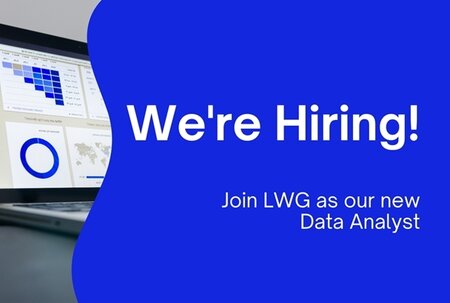 Are you our new Data Analyst?
The LWG project team is looking for a Data Analyst who will take responsible for the management and analysis of the LWG audit data, as well as identify and develop the automation of systems to increase efficiency and digitalise our processes.
Our future Data Analyst should be degree-educated in engineering or computer science (or a related field), have several years of experience in a similar role, and have excellent knowledge of Excel, Tableau, and Power BI.
This is a full-time role with a remote team based in the UK, that may require occasional travel into the office. For more information about the role, the company, and how to apply, view the job description here.

Category: News