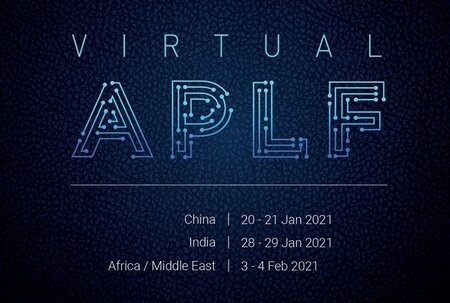 APLF has launched three virtual events for the tanning industry in China, India, Africa and the Middle East.
The Virtual APLF events will take place in late January and early February, to bring together members from across the leather supply chain to showcase their products and services to specific markets. In particular, the digital platform will feature suppliers from the chemical, machinery, raw hide/ skins and footwear components sectors. In addition, companies offering testing services and accreditation will present at the events on operations within the tanning industry.
Once registered for the virtual event, attendees will receive log in details for the online APLF platform. Once accessed, the platform will allow attendees to meet suppliers, source products and materials, as well as attend talks and webinars from members of the leather supply chain.
The three events will focus on markets in China (20-21 January), India (28-29 January), and Africa/Middle East (3-4 February).
In addition, the Leather Working Group will present a webinar on the "LWG Tannery of the Future - Are You Ready for an Audit?" self-assessment. The tool is designed to give tanners a foundational understanding of environmental best practice, with additional guidance on corporate social responsibility. LWG will present at the Africa/Middle East event on 3rd February.
To register to attend the events, click the relevant link below:
Category: News