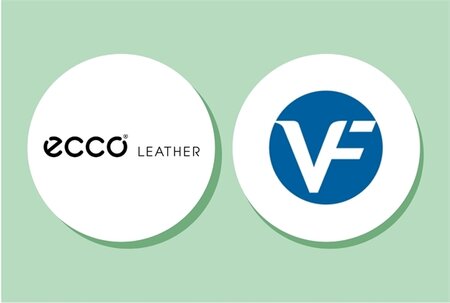 The LWG Membership have voted their next brand and leather manufacturer representatives: ECCO Leather and VF Corporation!
The Leather Working Group is pleased to announce that VF Corporation and ECCO Leather B.V. have been elected to join our Executive Committee as of 1 October 2021 as the brand and leather manufacturer representative, respectively.
Brand/Retailer representative
Re-elected for a second consecutive term, VF Corporation will represent the brand/retailer sector of the LWG's membership. Represented by Jonathan Hopper (Director Global Material Supply), VF Corp. will sit on the EC for their second 48-month term, until October 2025.
With 120 years of experience, VF Corporation is one of the world's largest & oldest footwear and apparel companies — with a portfolio of 13 brands including Timberland, The North Face, Vans and Supreme.
Leather Manufacturer representative
As of 1 October 2021, ECCO Leather B.V. will take up a leather manufacturer seat on the LWG Executive Committee for their first 48-month term, represented by Thomas Gregor (VP Group Sustainnability). ECCO Leather has four LWG-certified tanneries situated in the Netherlands, Indonesia, Thailand, and China, employing over 2000 people globally. ECCO Leather suppliers both the ECCO brand shoe factories and external customers.
This leather manufacturer seat was previously held by Tong Hong Tannery, represented by Andrew Seaward. Tong Hong were first elected in late 2017 for a four-year term, during which time they chaired the LWG Trader Working Group — a technical group dedicated to reviewing and developing the LWG Trader Audit Protocol. We thank Andy and Tong Hong for their contribution to the group over the last four years.
The LWG Executive Committee
Our Executive Committee is comprised of nine member companies, including 4 x Brands, 4 x Leather Manufacturers, and 1 x Supplier. As of October 2021, our membership is represented by the following organisations:
Company

Representative

Brands

adidas

Erika Benz

Inditex

Jose Fernando Nacher Estevan

LVMH

Hugues Pichon

VF Corporation

Jon Hopper

Leather Manufacturers

ECCO Leather B.V.

Thomas Gregor

Industria del Curtido (INCUSA)

Silvino Navarro

Pittards

Jon Loxston

PrimeAsia

Ian Scher (Chair)

Supplier

TFL

Dietrich Tegtmeyer
The committee exists to determine the focus and strategy of the group, with the aim of solving industry-wide challenges through a multi-stakeholder approach. The EC is advised by various sub-committees, such as the LWG Technical Sub-Group (TSG), which focuses on the development of the LWG audit standards.
The next leather manufacturer election will take place early next year, for an appointment beginning on 1 April 2022. The next brand election will take place in Spring 2024.
Category: News