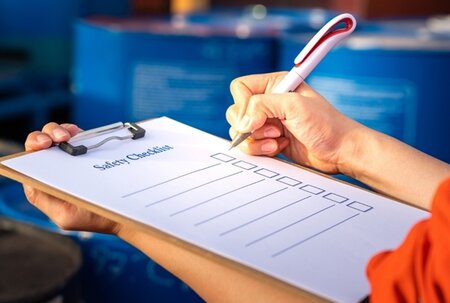 Industry expert, Stuart Cranfield, to support the implementation of the new LWG Social Audit requirement
The LWG Leather Manufacturer Audit Protocol 7 introduced a social audit requirement, transforming it into a holistic, ESG-oriented audit standard. The LWG will recognise leading social audits from third-party providers, to avoid duplication of efforts and support current initiatives working towards alignment and standardization. More information on our requirements, as well as a list of currently recognised social audits and certifications, can be found on the Social Responsibility section of our website.
To support the implementation of this work, LWG has called on the expertise of Stuart Cranfield. Stuart was appointed to the Group Head of Supplier Working Conditions role at Clarks in 2011 with a remit to re-establish and develop a global social audit program for Clarks' suppliers. This program now covers both finished goods vendors and key material suppliers, including tanneries supplying leather for Clarks' products.
In addition to his role at Clarks, Stuart was involved in the early development of the Social & Labour Program through the technical working groups and the project management team. After that, Stuart was a member of the Steering Committee and working groups for the Consumer Goods Forum Sustainable Supply Chain Initiative (SSCI) which has created a benchmark for social audit and certification schemes. Stuart is currently a member of the Steering Group for the British Standards Institution (BSI) project for the development of a Publicly Available Specification (PAS) for a social management system.
Stuart will bring his wealth of experience to support LWG while we implement the new social compliance requirements into our audit program. Social Audit is now a scored section in P7, and contributes to the overall score of the audit, but is not yet a critical section. This is to allow leather manufacturers prepare for the transition, where the Social Audit section will become critical in Protocol 8 (P8), the next version of the LWG Leather Manufacturer Audit. P8 is scheduled for publication in Q3 2022, to then become fully implemented after a six-month introductory period, including a public consultation per ISEAL best practices.
Category: News