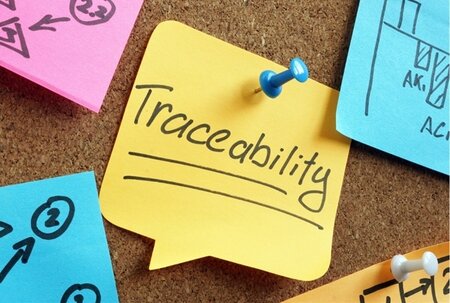 The LWG Traceability Working Group (TrWG) met for their Q3 meeting on 24 August 2021, to discuss how to improve traceability within the leather supply chain, with a particular focus on the short-to-mid-term outputs of the LWG.
Launched in late 2020, the TrWG provides a dedicated forum for brands, leather manufacturers from across the global leather industry, our non-profit expert partner, WWF, as well as other LWG members and auditors, to discuss traceability challenges, identify solutions, and drive positive change, primarily through the LWG Leather Manufacturer Audit Standard.
Due Diligence Framework
At the most recent meeting, the Traceability Working Group considered the potential of creating a due diligence framework to help guide brand sourcing decisions. The proposed framework would provide outputs such as:
A global due diligence map to identify areas of concern where additional due diligence is advised

A hot spot analysis and carbon footprint calculator to better understand the environmental impact of leather, and identify possible ways to reduce it

The LWG Supplier Scorecard, which would provide companies with detailed insights about the performance of their leather supply chain
LWG's Future Direction
Using the responses to our recent Traceability Survey as a basis, the group considered where LWG should focus our efforts in the next 6-12 months. Primarily, LWG will develop the traceability requirements contained within the LWG Leather Manufacturer Audit, with the aim of increasing the level of traceable leather, as well as providing more data, information, and tools to brands, which will enable them to make informed sourcing decisions.
In particular, the group will investigate the possibility of:
Setting a minimum requirement for percent of traceable material in the LWG audit for a medal rating

Developing an LWG Chain of Custody
Setting a minimum deforestation due diligence requirement in the LWG audit for a medal rating

Setting minimum traceability requirements based on regional risks for a medal rating.
Next TRWG Meeting
The next TrWG meeting is scheduled to take place in November 2021. For more information about the group and to register your interest to join, please get in touch with us directly.
Category: News