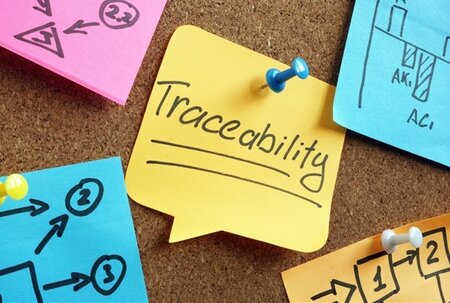 The LWG Traceability Working Group (TRWG) met for their Q2 meeting on 25 May 2021, to discuss the key drivers and ultimate end goals for facilitating better traceability in the leather supply chain.
A consortium of brands, certified leather manufacturers and NGOs, the group was launched in late 2020 as a dedicated forum for stakeholders across the global leather industry to consider common issues, identify solutions, and drive change through the LWG Audit Standard.
At the Q2 Meeting, the TRWG identified some of the key drivers for achieving traceability within the leather supply chain, which included:
Anticipating and meeting legislative requirements
Increased demand from consumers for full transparency into the products they buy
Being able to make evidence-backed sustainability claims
Taking action against deforestation
Reducing poor animal welfare practices
Ensuring workers are treated fairly.
The TRWG Members also discussed the potential impact of the proposed EU and UK due diligence legislation which aims to halt and reverse deforestation driven by products. The EU Commission will present its proposal later this year (expected Q2 2021), while the UK will expect secondary legislation shortly after COP26 (1-12 November 2021 in the UK).
Whilst traceability back from a tannery to a slaughterhouse is possible, the ability to trace material from a slaughterhouse back to its farm of origin presents a different challenge, and the feasibility varies between countries. As such, LWG aims to provide our members with a suggested due diligence policy and process for sourcing, which will take into account the abilities and limitations of various regions.
The LWG Traceability Working Group will continue to discuss timely topics related to traceability in the leather supply chain with the ultimate aim of improving the amount of traceable leather worldwide. The next TRWG Meeting will take place on 24 August 2021.
For more information about the group and to join in the conversation, please get in touch with us directly.
Category: News