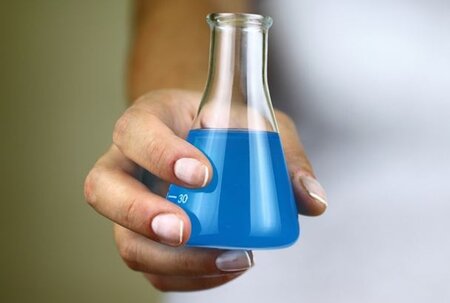 Suppliers across the leather supply chain met virtually in early December to discuss key issues across the sector.
The LWG Supplier Sub-Group (SSG) is comprised of supplier members of the group, featuring from chemical companies most prominently, but also including machinery suppliers, testing houses and other technical experts. The group aims to provide guidance to the LWG Technical Sub-Group and Executive Committee on supplier-related issues and has previously assisted in the development of the LWG Chemical Management Module (CMM).
Over 40 individuals representing supplier members of LWG met virtually on Wednesday 2nd December 2020. Currently, the integration of the LWG Chemical Management Module into the main version of the LWG Audit Protocol is an important step towards better chemical management and compliances in the leather manufacturing industry.
As such, the sub-group were briefed on the changes that will be made in Version 7.0 of the LWG Environmental Audit Protocol, with particular reference to how questions from the previously standalone CMM have been integrated throughout the protocol document.
CMM Integration
The CMM is formed of three separate parts:
Chemical Management
Management of Chromium
Chemical Health & Safety
Questions from these sections have been integrated into the main LWG audit across multiple different sections, to make the assessment more cohesive. In particular, questions on Chromium VI (CrVI) management have been added to Section 6 on Restricted Substances, and all MRSL-related questions will be found in a separate section. In addition, the health and safety related questions have now been included into the existing health and safety section of the audit.
More information on the integration of the CMM and the chemical management related requirements of P7 will be made available once the protocol has been finalised.
ZDHC MRSL & Gateway
For clarity, the SSG confirmed that leather manufacturers will be required to demonstrate compliance to the ZDHC MRSL in place at the time of their audit. Currently Version 1.1 of the ZDHC MRSL is in use, but this will be superseded by Version 2.0 in April 2021.
Tanners have been granted free access to the ZDHC Gateway to allow them to get to grips with their compliance requirements. All LWG certified leather manufacturers are urged to register, following the advice in the email received from the ZDHC team. Leather Manufacturers will be able to use the ZDHC Gateway to provide proof of chemical compliance to the auditor during the LWG Environmental audit.
The LWG Supplier Sub-Group will meet again in Q1 2021.
Category: News