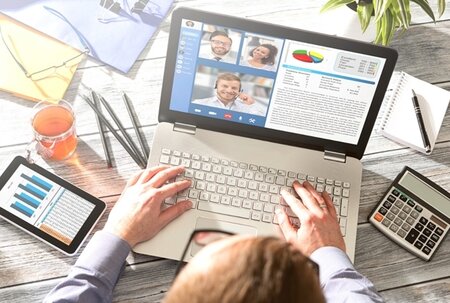 Remote LWG audits will continue for the foreseeable future, as travel continues to be restricted.
In 2020, LWG launched a remote auditing option for those leather manufacturers who could not undergo the re-certification process, due to travel restrictions and public health concerns as a result of the Covid-19 pandemic.
All certified members of LWG were granted an automatic 12-month extension to their certificate as of 18 May 2020. As we approach the one-year anniversary of this extension, travel remains difficult to impossible for most parts of the world. As such, the LWG is pleased to be able to continue to offer remote audits to our members, which we ensure is a robust alternative option during this period.
What is a Remote Audit?
The remote audit follows the LWG Audit Protocol, but with added evidence requirements. There is a two-stage audit process:
Remote data gathering, as well as video conference call to tour the site. This will result in an initial certification that is valid for 1 year.
A virtual facility tour within 1 year of remote audit. If all requirements are met, the initial certification will be upgraded and extended by 12 months.
What are the conditions?
There are some conditions that apply, and not all companies will be eligible, as per the below:
Protocol 6.7 (C-19)
The LWG Leather Manufacturer Audit Protocol has been amended to account for remote auditing and additional data/evidence requirements. Remote audits are currently only available using Protocol 6.7 (C-19).

Remote Audits approved on a case-by-case basis
Remote audits are available, pending approval from the LWG team – approval is on a case-by-case basis.

Auditor
Only auditors that have previously visited and audited your site are permitted to conduct a remote audit.

Location
Only companies based in a country with no local auditor will be eligible for a remote audit. If it is possible to have an on-site audit, the remote audit may not be used.

Medal Ratings
If the provisional result of a remote audit signals an increase in audit status (e.g., going from silver to gold), the report must be reviewed and approved by LWG Technical Subgroup before the final result is approved.
For further queries, please get in touch with us directly.
Category: News