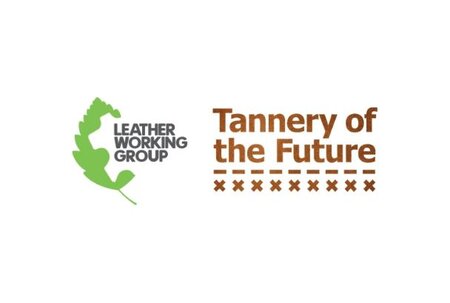 Leather Working Group and Tannery of the Future foundation have announced that they will start an intensive collaboration that will lead to full integration of the Tannery of the Future Sustainability checklist into the Leather Working Group website and programme.
LWG's Manager, Deborah Taylor, and 'Tannery of the Future' Chair, Antoinette Gast, have expressed their intent of working together to help the leather industry to become more sustainable and environmentally responsible. The collaboration will lead to the further development of the current Tannery of the Future sustainability checklist that can support tanneries worldwide to fully understand what is necessary to produce leather in an environmentally preferred and sustainable way.
"The Tannery of the Future sustainability checklist was initially set up as an awareness tool, especially for smaller tanneries in less developed countries. We deliberately chose a wider aspect than purely focussing on environmental stewardship, because sustainable leather production is more than just that. From the beginning, the LWG has been an inspiration for us and some sections from our sustainability checklist are very similar to sections contained in the LWG Environmental Audit Protocol. Several tanneries have used the Tannery of the Future sustainability checklist as a prelude to an LWG audit so it is a logical step that we are now collaborating with the LWG" - Antoinette Gast – Co-initiator and Chair, Tannery of the Future Foundation.
"The LWG has been a front runner in supporting the leather industry by recognising good environmental practices through the Environmental Audit Protocol since 2005, with 450+ tanneries currently certified with a medal award that acknowledges environmental stewardship in leather manufacturing. Through the collaboration with Tannery of the Future Foundation we intend to augment that support for tanneries worldwide with a simple checklist that stimulates awareness creation for sustainable and responsible leather manufacturing from a wider perspective and prepares them for an LWG audit" - Deborah Taylor – Manager, Leather Working Group.
"The 'Tannery of the Future' foundation is very proud to collaborate with the LWG and all the industry and sustainability experts that are connected to it. With LWG's support we can immensely scale up our efforts to raise awareness about sustainability in the international leather supply chain." – Antoinette Gast, Co-initiator and Chair of the 'Tannery of the Future' foundation
The Leather Working Group (LWG), established in 2005, is made up of member brands, retailers, product manufacturers, leather manufacturers, chemical suppliers and technical experts that have worked together to develop environmental stewardship protocols specifically for the leather manufacturing industry. The objective of this multi-stakeholder group is to develop and maintain protocols that assess the environmental compliance and performance capabilities of leather manufacturers and to promote sustainable and appropriate environmental business practices within the leather industry.
The group seeks to improve the leather manufacturing industry by working transparently, creating alignment on environmental priorities, bringing visibility to best practices and providing suggested guidelines for continual improvement.
The 'Tannery of the Future' self-assessment was developed and released by the Dutch CSR Netherlands Foundation, Egbert Dikkers from Smit & zoon, independent leather expert, Hans Both, and Antoinette Gast from Fair-Trade leather importer Tuyu. Since its release in March 2016, the self-assessment tool has been downloaded by 600+ companies and individuals worldwide and has been presented at multiple international leather fairs and conferences.
On 1 January 2017, the group of initiators formed an independent foundation, financially supported by: TEGEWA members (Carpetex, Heim, Langro, Lanxess, Plus Finishing, Pulcra Chemicals, Schill & Seilacher, Smit & zoon, Stahl, TFL, Trumpler, Zschimmer & Schwarz) and Hüni from Switzerland.
The current full version of the self-assessment is available at: tanneryofthefuture.org
Category: News