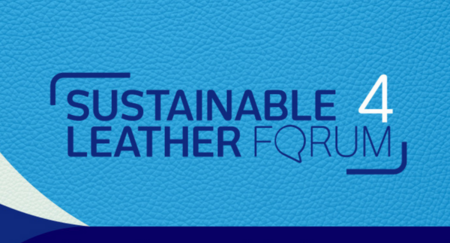 LWG will be engaging with the European leather industry at the 4th Sustainable Leather Forum, organized by the Conseil National du Cuir on September 12th, 2022.
Hosted at the Palais Brongniart in the second district of Paris, the Sustainable Leather Forum brings together stakeholders across the fashion, leather, footwear, leather goods and luxury sectors from France and abroad to discuss and learn more about sustainable practices in the leather industry.
Who's attending
Two members of the LWG team will be attending the SLF Paris event:
Christina Trautmann, Head of LWG

Vanessa Brain, Traceability Manager
When we're speaking
We have been invited to deliver a keynote speech during at the event on the topic of "Driving transformational change in the global leather industry".
Our talk will be presented by Christina Trautmann (Head of LWG) and Vanessa Brain (Traceability Manager), giving insights into LWG's approach to making meaningful change across the leather industry through the LWG Audit Standards, with a focus on our work in the traceability space.
Where we're exhibiting
Come and say hello to our team and learn more about our work at our booth inside the Palais Brongniart.