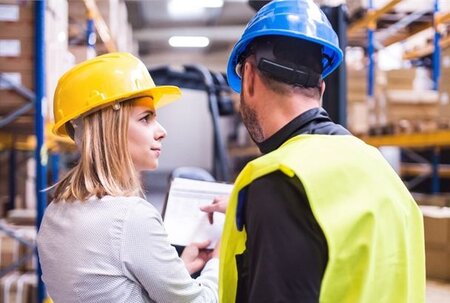 The Leather Working Group announced plans to include a requirement for a social audit into the LWG Environmental Audit Protocol during the October member meeting.
LWG held a set of two webinars focused on social auditing and future plans to recognise existing social certifications over 25th and 26th November 2020.
Delivered by Peter Hughes, the virtual sessions gave an overview of the need for social auditing across the supply chain, a review of the most widely used social standards in the leather industry, and an update on how LWG plans to incorporate them into future iterations of the LWG Environmental Audit Protocol.
Introduction to Social Auditing
Ensuring workers are treated fairly and safely is the key objective of social auditing. With a robust, validated audit certification, brands and retailers can be secure in their ability to manage the risks within their supply chain, such as poor working conditions or facilities; restrictive employment practices; exploitative working hours; discrimination, harassment and abuse; and modern slavery.
Most social compliance audits assess many of the same areas, such as:
Social responsibility management policy
Compliance with national legal requirements
Prevention of child labour
Work contracts
Wages and benefits
Freedom of association and right to collective bargaining
Prevention of harassment and abuse
Grievance mechanisms
Industry Insight into Social Auditing
Our webinar presented the findings of our consultation with members of LWG across the supply chain on social auditing. As a minimum, companies should comply with their country's own laws and regulations – but it becomes challenging when considering how to consolidate differences across different regions and cultures.
Our members highlighted the importance of third-party verification through auditing to ensure standards are being met. Whilst compliance metrics can vary between different audits, the primary topics remain consistent across external auditing bodies and internal audit teams.
Some of the most challenging topics that brands need to consider include vulnerable workers, responsible recruitment, and modern slavery. To mitigate these risks, brands aim to conduct multiple audits on site every year, including a social element with worker interviews.
From a tanner's perspective, a more collective approach to social compliance auditing would minimise duplication effort and ensure better coordination.
Key Standards & Next Steps
After a thorough review of existing social audits, LWG has identified the key standards which are planned to be recognised within the LWG audit protocols upon the launch of P7, in Q1 2021. The standards are as follows; however, others may be included if the meet certain key criteria:
Sustainable Supply Chain Initiative (SSCI) - benchmark
Social & Labor Convergence Program (SLCP)
SA8000 from Social Accountability International (SAI)
Worldwide Responsible Accredited Production (WRAP)
Brand Audits (to be confirmed)
By recognising these standards, LWG aims to minimum duplicative effort for tanners and provide brands with the information they need at a glance. Other social audit systems have been raised and will be reviewed as part of the process
In the future, LWG aims to increase the importance of this requirement by making it a critical scoring element in Version 8 of the LWG Environmental Audit Protocol, anticipated in 2022. Once critical, no company would be able to pass an LWG audit without having undergone a successful social audit.
Category: News