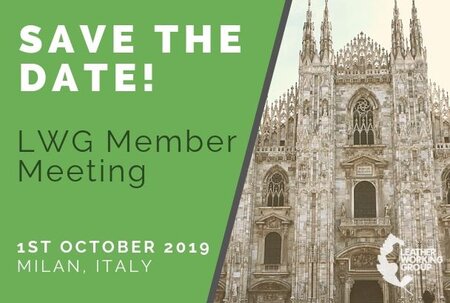 Save the date for the Leather Working Groups's Main Member Meeting in Milan this Autumn!
Date/Time: Tuesday 1st October 2019, 09:00-16:00
Location: Novotel Milano Nord Ca Granda, Milan, Italy
Join us for a day of engaging presentations and discussion on environmental stewardship within the leather industry, as well as an update on the current and future work of LWG.
Registration will open shortly and a full agenda will be available soon.
For more information, please contact the LWG Events Coordinator: Jennifer@leatherworkinggroup.com
Category: News