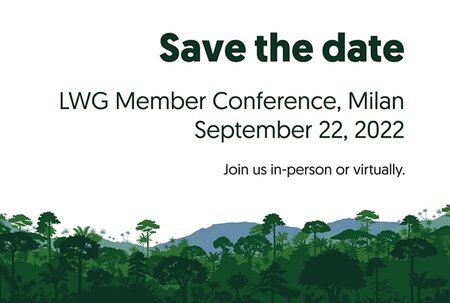 Save the date! We'll be hosting our first in-person event since 2020 later this year!
The 2022 LWG Member Conference will take place on Thursday, September 22, 2022, coinciding with the Lineapelle Leather Fair. We're inviting our members to attend the one-day conference in Milan, Italy and connect with the Leather Working Group community for the first time in almost three years.
We are planning an interesting and engaging day, with the option to even visit a leather manufacturer the following day. Since we understand that travel can still be challenging in some parts of the world, and we also wish to reduce our carbon footprint, as well as be able to reach all of our members, we will be running a hybrid event.
More details to come regarding the event venue and speaker programme, so please stay in touch.
If you have any questions, please reach out to our team directly.
Category: News