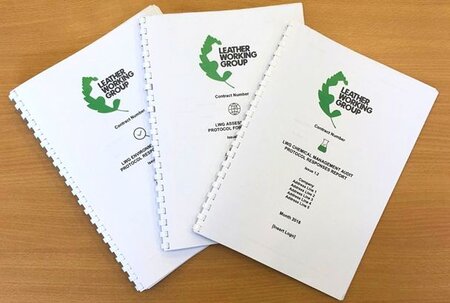 Version 7 of the LWG Environmental Audit Protocol is anticipated for launch in Q1 of 2021, introducing new requirements for tanners.
The Leather Working Group (LWG) is confident that the next iteration of its keystone auditing standard will be ready for launch in Q1 2021. Version 7.0 (P7) of the LWG Environmental Audit Protocol has been under development by the LWG Technical Sub-Group (TSG) for most of 2020, with input from ZDHC and NWF in specific areas. Some of the key changes to the protocol include:
Chemical Management

The previously separate LWG Chemical Management Module (CMM) will be integrated throughout the protocol, including additional questions on the monitoring and prevention of Chromium VI (CrVI).
Traceability

The traceability section of the protocol will become a scored element of the audit. Tanners that can demonstrate traceability of their material will be able to get a higher score than those who cannot. In addition, LWG will require that there is traceability for material sourced for exotic material as well as material sourced from areas at high-risk for deforestation.
Minimum Thresholds

The minimum scoring threshold to achieve the "Audited" status has been increased. All tanners wishing to become certified will be required to meet a minimum score of 50% in all critical sections except Energy Usage, Water Consumption and Tannery Data, which will have a threshold of 25%.
Social Auditing

LWG will begin recognising existing third-party social audits in P7. Tanners able to demonstrate that they have successfully undergone a social audit will score higher than those that cannot.
Effluent Treatment

The testing limits for effluent treatment have been refined and lowered to become more stringent. Tanners will be required to meet stricter parameters to achieve a score.
Violations

The penalty for violations has been amended to become a stricter limit.
LWG aims to publish Protocol 7.0 in Q1 2021, with a six-month introductory period before becoming mandatory for all audits after this period has elapsed. The LWG will run be sharing more details, as well as hosting webinars on P7 once it is launched.
Category: News