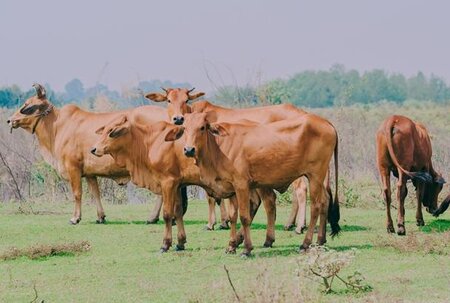 LWG hosted a virtual meeting for all members of the Animal Welfare Group (AWG) in lieu of the usual face-to-face meeting that would have taken place in Milan, alongside Lineapelle. The webinar was open to all AWG Members as well as existing LWG Members interested in joining the AWG.
Delivered on Tuesday 29th September 2020, The AWG Members were joined by the group's Co-Chairs, Sarah Nichols (Bellroy) and Erika Benz (Adidas), as well as members from the LWG Facilitation Team. The virtual meeting gave attendees an update on the strategic direction of the LWG Animal Welfare Group.
In particular, the AWG membership year will become aligned with the renewals process of the Leather Working Group, to minimise administrative issues. In addition, the group will shortly publish the Animal Welfare Best Practice Guide, created in partnership with the RSPCA and Progressive Beef. This document will only be available to members of the Animal Welfare Group.
If you are a member of the AWG, you may view a copy of the slides from the webinar and even view a recording of the webinar in the?Member Area of the LWG website.?
If you have not yet joined AWG but would like some more information on how to do so, please get in touch with our?Administration Office.?
Launched in 2016, the AWG was?created as a separately funded?group to provide educational?information and give members a forum to discuss animal welfare?within the context of leather manufacturing. The group?is informational only and provides members with access to high-level?overviews of agricultural and sourcing practices in various countries.??
Category: News