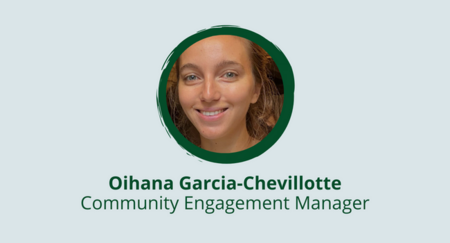 LWG welcomes its newest member of staff, Oihana Garcia Chevillotte, who takes up the post of Community Engagement Manager as of Monday 9th May 2022. Oihana will take ownership of all membership related tasks, including acting as a first port of call for all member enquiries.
Oihana joins LWG after spending two years as a Senior Officer for the Corporate and Governing Members Engagement for the International Water Association and brings her knowledge and expertise of liaising with corporate stakeholders for an international sustainability organization.
Oihana has an MSc in International Management from Trinity College Dublin, Ireland and holds a bachelor's degree in Business, Law and Economics from the Université Catholique de Lille, France.
On joining LWG, Oihana said:
"I am looking forward to meeting and engaging with all the members of Leather Working Group, please do not hesitate to get in touch.
I am very pleased to take on this new role and inspired to gain knowledge and insights on the leather industry, sourcing, and sustainability."
To connect with Oihana, please get in touch with her directly via email.
Category: News