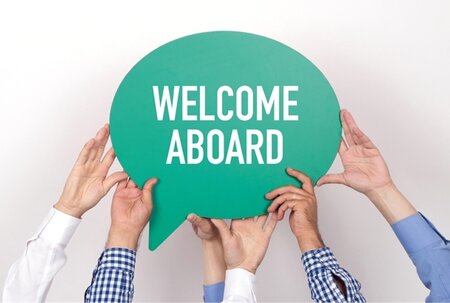 A number of new member organisations joined the Leather Working Group between 1-30 June 2021. See our new members below:
New Brands/Retailers
Punto Deri San.ve Tic. A.S.
Bultel Bekleidungswerke

Okaidi SA (including Oxybul)

Richemont International

Nomad Goods, Inc

Apollo International Limited
Icebug AB

Ivy Leathers Ltd

Church & Co. Ltd.

Vibevej (Billi Bi)

Toteme AB
Piquadro S.p.A.

Hej Company ApS (Still Nordic)
New Associations
New Suppliers
Evolved By Nature

FGL International S.p.A.

Qualus
In addition, more companies have become certified this past month. See below the leather manufacturers, traders, subcontractors, and commissioning manufacturers that have recently joined LWG for the first time:
Leather Manufacturers (Certified for the first time)
Foshan City Nanhai District Shishan Zhenglong Leather Co., Ltd
Arké Conceria Srl

Conceria Copar Pellami S.R.L.

Splendid Leather Company – Unit 1

Ellegi Pellami S.p.A.

Zhejiang Flockmaster Industrial Co. Ltd
Joint Stock Company 'KHROM'

Scottish Leather Group Operations ltd

Conceria Zonta Spa

Putian City Wanfa Leather Co Ltd

Krakowskie Zaklady Garbarskie, S.A. (Kzgsa).
Dongguan Xiangfeng Shoe Materials Co., Limited

Zappa Curtidos S.A de C.V.

Alpaka Deri San. ve Tic. Ltd. Sti.

Zhangpu Zhiyuan Leather Co Ltd

Zhejiang Fenggu New Material Co., Ltd
Ahmet Kanay Deri San. ve Tic. Ltd. Sti. (Anil Tannery)

Xiang Jiang Group Vietnam Co., Ltd.

PT Cipta Harmoni Jaya
Traders (Certified for the first time)
Laerre Pellami srl

Sai Ram Enterprises

Guilleries Pells, S.L.

Unipel Deri Urunleri San. ve Tic. A.S.
Subcontractors (Certified for the first time)
Azzurra Pellami Srl

P.N. Leathers

Errepielle Srl.
Category: News