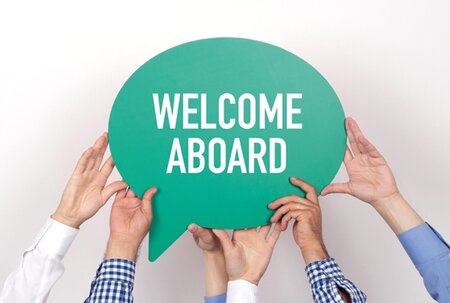 Join us in welcoming our new members in October 2021!
Several new member organisations joined the Leather Working Group between 1-31 October 2021. See our new members below.
Brands/Retailers
We welcomed 10 new Brand/Retailer members of the LWG this month:
Ar Leder Kurk Sanayi. Ve Ticaret.
Arbesko AB
Aunts & Uncles
K - Mail Order Verwaltungs
Mint Velvet
Mark's Work Wearhouse Ltd
Neri Karra
Netraco Garments B.V. (inc. Goosecraft, Ibana, DNA Amsterdam)
Oakwood (CUIRCO DIFFUSION)
Reiss
Associations/NGOs
We were pleased to be able to welcome one new NGO through our group/association membership route:
National Wildlife Federation (NWF)
In addition, more companies have become certified this past month. See below the leather manufacturers, traders, subcontractors, and commissioning manufacturers that have recently joined LWG for the first time.
Leather Manufacturers
16 new leather manufacturing facilities had their audit results confirmed this month:
Apucarana Leather S.A.
Chin Ko Trade Co Ltd
Conceria Ambassador SPA
CONCERIA CAPONI GIUSEPPE & C. S.R.L.
Conceria Pasubio SPA (Zermeghedo)
Curtidos Deneb SL
Dani E Volpi
Dongguan Qifeng New Material Co., Ltd.
Durli Leathers S.A.
Enping Ruichang Leather Made Co. Ltd
F. Henrique-Peles Lda
GE-FIN SRL
Jifeng (Kiet Phong) Leather Co Ltd
Lien Bao Co. Ltd.
Man Lai Plastic Co Ltd
Napa Codina Lda.
Leather Traders
We welcomed 10 new traders of part-processed or finished leather in October:
Alves Fonseca, Lda comércio de peles (Flegueiras)
Alves Fonseca, Lda comércio de peles.
Comptoir Megisserie Icart
Farbopelli SRL
Ficini Pellami SRL
HOSBO (Hijos de Oscar Botella Sempere S.L)
Idella Piel S.L.
Sanchez Merenciano S.A
SPEA srl
Union Leathers SRL Società Unipersonale
Subcontractors
Six new subcontracting facilities became certified in October:
Anselmi Franco srl
Design Leather Srl
Ingropelli SRL
Mistral SRL
Nuova Parise S R L
SIMA s.n.c. di Brogi M. e Filomena S.
Commissioning Manufacturers
We welcomed one new commissioning manufacturer into LWG membership this month:
Category: News