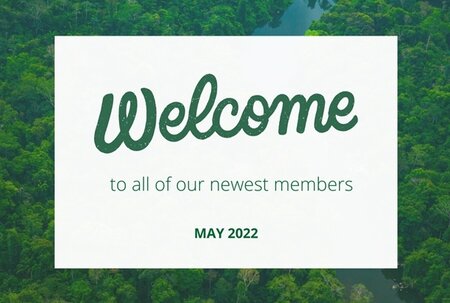 Say hello to our newest members! The companies below joined LWG for the first time since 1st May 2022. Please join us in welcoming them to our group.
Brands, Retailers & Suppliers:
Achilles Corporation
Fond Of GmbH
Gibson Bass Stamper
Globe International
Li Auto
Oroton Australia
Philipp Bazlen
Commissioning Manufacturers
Conceria Accademia SRL
Pellegrini Group Srl
Leather Manufacturers
Conceria Benvenuti Srl
Conceria Polaris & Co. Srl
De. Gi. Pellami S.r.l
Dongguan Jinsheng Shoes Material Co Ltd
DVS Srl
French Leather Factory
Gaoyao Xinying Leather Limited
Henan Yidaqi New Material Technology Co Ltd
Italconcia 1973 Srl
Liaoning Fuxin New Materials Co Ltd
M.A.S. Leathers
Minxin Automotive Leather Co Ltd
Popular Planet Limited
Tempesti Spa
Wenzhou Renhang Leather Co Ltd
Ye?iller Deri San. ve Tic. Ltd.
Subcontractors
Acabados Europiel SL
Alma Tannery S.r.l.
Biofil S.r.l.
Caciagli Renato & C. Srl
Conceria Rudoni Edoardo di Rudoni Camiliano E C S.N.C.
Conceria Turbighese Srl
F. B. Leather Di Barbarisi Felice
Impres Srl
Italian Leather S.R.L.S
Mahna Leathers PVT Ltd
Martina Leathers S.r.l.
Passarella S.n.c. di Passarella Donato & c.
Sim.to.pel S.r.l.
Spaccatrice Danubio Srl
Vezzosi 1970 s.r.l.
Vignola S.A.S. Di Vignola Carmine & C
Traders
Alpaca Srl
Altun Deri Ürünleri San. ve D?? Tic. Ltd. ?ti.
Averpeaux
Blue Spirit S.r.l.
Claudia S.r.l
Daniele Pellami srl
EGO Srl
Hi Tan Exports
K.T. Deri San. Tic. A.?. (KT TRIMS)
Kareema Leather Products
Les Cuirs De L?Ouest
M/S Sara Suole Private Limited
Macro Deri San. ve Tic. Ltd. ?ti.
MadCow Srl
Magica S.r.l.
Ryffel Pelli S.A.
Tergum Free SL
Category: News