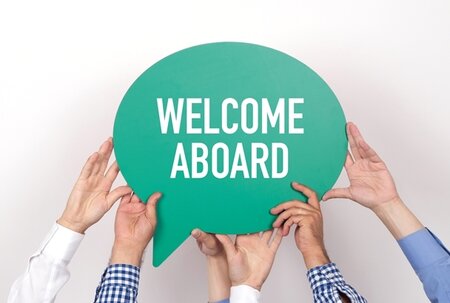 Several new member organisations joined the Leather Working Group between 1-31 August 2021. See our new members below:
Brands/Retailers
Esprit Europe Services GmbH

Ferdinand Richter GmbH & Co KG

Jochie international BV

Nice Footwear Spa

Salvatore Ferragamo
Sofology Ltd

Stichwell Exports Pvt. Ltd
Suppliers
Verbo Boya Kimya Sanayi Ve Ticaret Anonim Sirketi
In addition, more companies have become certified this past month. See below the leather manufacturers, traders, subcontractors, and commissioning manufacturers that have recently joined LWG for the first time:
Leather Manufacturers
Acabados Modernos Piel AMP

Ally Projects SRL

Altinok Deri Konfeksiyon Ihr. Ith. San. Ve Tic. Ltd.

Avanti Leathers Limited
Beysa Deri San. Ve Tic. Ltd. Sti

Cetin Deri Insaat Gida Nak. Petrol San. Tic. A.S

Cihan Deri Sanayi A.S.

Conceria 800 SpA

Conceria Ausonia Srl
Conceria N.C.L SRL

Conceria Stefania S.p.A

Curtidos Trevino S.A. de C.V.

Curtiembre Sausalito

Desa Deri San. Ve Tic. A.S
Despell S.A

Dong Guan Sunshine International Co. Ltd

Dongguan City JunTian Xiecai Co Ltd

Dongguan Huanan Leather Co Ltd.

Dongguan Litong Leather Products Co., Ltd …
Eastern Leather Company (Pvt.) Ltd. (Lahore)

Fashion Leathers

Genuine Leather Associates Private Limited

Gruppo Mastrotto Spa- Santa Croce

Guangzhou Junteng Leather Products Co Ltd
Industria Conciaria Montorso srl

Jinjiang Hesheng Leather Industry Trading Co Ltd

Leather Coordinator

Maideen Leathers

Matedo Tuscany Leather
Megisserie Alric

Megisserie Lauret

Mengzhou City GuangYu Fur Co., Ltd

Nappaconf SRL

Poker S.r.l.
Raghu Exports India Pvt Ltd

Raynaud Jeune

RIAL 1957

SAAD Tanning Company

Sahara Leathers
Sri Vinayaga Tanners

Tanexo Malaysia Sdn Bhd

TransAsia TanTec Ltd

Tri Leder Overseas (Wet Unit).

Ultra Leather LLC
Leather Traders
Arnold Klumpen GmbH & Co.KG.

Campelli S.r.l

Dajana SRL
Lamipel SPA (Santa Maria)

Trade House Richmen L.L.C
Subcontractors
Boxcapiel SL

Calor S.r.l

DE.NA.SE. Srl.

Hizen Srl

Lavorazione Diana SRL
Category: News