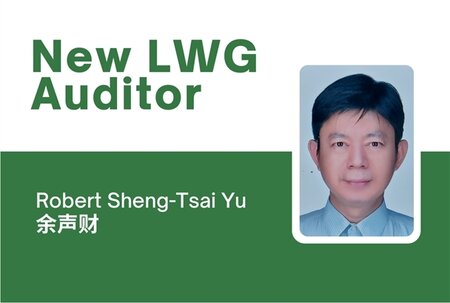 The Leather Working Group (LWG) is pleased to announce the appointment of a new auditor based in Taiwan.
The Leather Working Group is pleased to welcome a new member of the LWG Auditing Team, Robert Sheng-Tsai Yu. He has joined us as an approved LWG Auditor, and will be working alongside the other LWG auditors and the LWG Team to deliver on-site and remote audits of leather manufacturers, traders, subcontractors, and commissioning manufacturers.
Prior to his approval as an LWG Auditor, Robert has gained significant industry experience through working closely with various leather manufacturers in Taiwan, China, Korea, Japan, and Southeast Asia in a consulting capacity through Top Management Consulting Co Ltd. He has also provided support to members of the LWG Auditing Team on an ad hoc basis.
Robert holds a Ph.D. in Business Administration from Business College of Feng Chia University and MBA from Management College of Tung Hai University, in Taiwan. Robert has worked in industrial quality management in his career for more than 20 years.
In 2020, Robert obtained his ISO 14001:2015 Certified Environmental Lead Auditor Qualification and, in March 2021, became an LWG approved auditor.
Robert's native language is Mandarin Chinese and has an intermediate level in English. To check Robert's availability for an audit, please get in touch with him directly via email.
Welcome to the team, Robert!
Category: News