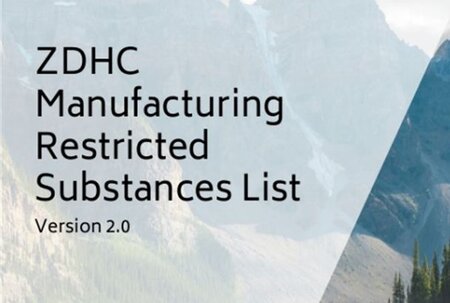 The ZDHC MRSL 2.0 was updated in June 2020 to include new statements on heavy metals, most notably for metal complexed dyes. This change is related to the fact that a reliable test has not yet been developed to distinguish between heavy metals that are complexed in dyes and those which are present as an impurity.
LWG officially endorses the ZDHC MRSL and requires conformance to the it during the course of an LWG Chemical Management Module (CMM) audit. To clarify, LWG requires conformance to the version of the MRSL in place at the time of a CMM audit. When ZDHC MRSL Version 2.0 has been fully implemented (planned for January 2021), it will replace version 1.1 as the required MRSL conformance in the LWG CMM audit.
ZDHC Gateway certifiers should be aware of this change. For more information, view the ZDHC MRSL in its entirety on the ZDHC website. An extract of the section referring to heavy metals can be seen below:
Total Heavy Metals
In the list below the formulation limit for As, Cd, Hg, Pb and Cr VI apply to all types of formulation. Where there is a specific limit for pigments that that is different to the general limit this is shown in brackets. The formulation limits for Sb, Cr, Ba, Se, Sn, Ni, Cu, Co and Ag only apply to dye and/or pigment formulations. Any differences between limits for dyes and pigments are indicated in the formulation limit column. The limits for the heavy metals do not apply to colourants containing a listed metal as an inherent compositional part (e.g. metal-complex colorants, the double salts of certain cationic colourants or extenders like barium sulfate). When using any colourant with listed metals as an inherent compositional part, wet processors need to be aware of the need to comply with brand RSL limits with respect to extractable metals from dyed materials and they also need to be aware of the metal limits in the ZDHC wastewater guidelines. Where RSL and/or wastewater issues are observed wet processors should discuss this with supply chain partners. For the listed exceptions, laboratory tests to determine separately metal contaminants that are not bound into a colourant (free metals) are under development. (ZDHC MRSL, Version 2.0.)
MRSL V1.1 vs. V2.0.
As a reminder, please see a table of the differences between Versions 1.1 and 2.0 of the ZDHC MRSL, separated by chemical group.
#

Chemical Group

MRSL V1.1

MRSL V2.0

1

AP & APEO

X

X

2

Antimicrobials & Biocides

X

3

Chlorinated paraffins

(SCCP & MCCP)

X

X

MCCP added

4

Chlorobenzenes + Toluenes

X

X

5

Carc. Aromatic Amines (AZO DYES)

X

X

4 x more added

6

Navy Blue Dyes

X

X

7

Dye-Carc. Or Equiv.

X

X

2 x more added

8

Dye-Disperse

X

X

9

Flame Retardants

X

X

19 x more added

10

Glycols

X

X

11

Solvents, Halo.

X

X

Benzylchloride added

12

Organotins

X

X

6 x more added

13

Other Miscellaneous Chemicals

AEEA

X

14

Silica

X

15

Quinoline

X

16

Thiourea

X

17

Bisphenol A

X

18

Boron Zinc Salt

X

19

PFC

X

X

20

Phthalates

X

X

2 x more added

21

PAH

X

X

22

Heavy Metals

X

X

9 x more added

23

UV Absorbers

X

24

VOC

X

X
Category: News