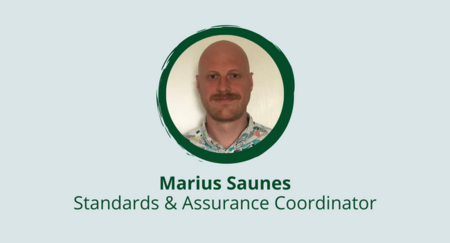 We're pleased to welcome Marius Saunes as our new Standards & Assurance Coordinator, working within the Operations Team.
At LWG, Marius will be responsible for the management of the certification standards development and release processes, as well as the accreditation of certification bodies and auditors. As well as supporting the operation of the assurance processes and manage the delivery of the technical training program.
On joining the team, Marius said:
"Joining Leather Working Group is a chance for me to work closer with issues such as sustainability, animal welfare, and environment in an exciting industry that is progressing every day. I look forward to assist all the parties involved in the auditing process forward."
Marius has a background from the insure-tech industry, mainly with the automotive sector, as a Product Specialist working with product management and delivery to the Nordics. He holds a law-degree, and a MSc in environmental and climate studies.