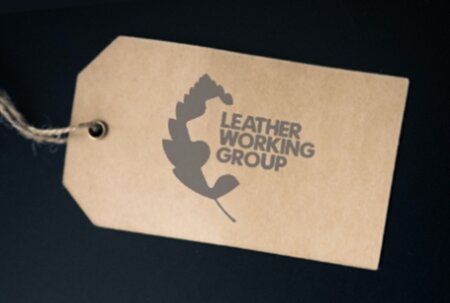 Consumer demand for sustainable products is higher now than ever before, driving a revolution in how many global brands do business. Communicating those efforts to consumers is becoming increasingly more regulated, with growing scrutiny and legislative pressure to ensure sustainability claims are accurate and verifiable.
The OECD defines environmental claims as "assertions made by firms about the environmentally beneficial qualities or characteristics of their goods and services." Essentially, these claims are used to communicate with potential customers (especially consumers) by highlighting the eco-credentials of either a company or product.
But with a confusing array of different buzzwords like "sustainable", "eco-friendly" and "green" that mean very different things to different people, many sustainability claims may leave consumers puzzled.
As such, there is new pressure to increase the information, evidence, and verifiability of claims in the marketplace — with the backing of prominent fashion industry groups and regulatory bodies. Indeed, the Global Fashion Agenda (GFA) identified the traceability of products and materials as well as transparent communication to consumers as a key driver for change in the publication of their Fashion CEO Agenda 2021.
Types of Environmental Labelling
There are three types of environmental labelling, according to the International Standard Organization (ISO):
Type III – Product-level lifecycle assessments (guided by ISO 14025:2006)
Best Practice in Environmental Labelling
To ensure there is no confusion or risk of misleading consumers, the UK's Competition and Markets Authority (CMA) sets advises that environmental claims should:
Be true and accurate

Be clear and unambiguous
Not omit important information

Only make meaningful comparisons

Consider the full lifecycle of the product

Be substantiated with credible, up-to-date evidence.
Product Sustainability Legislation & Regulatory Efforts
At present, there are several different legislative efforts under discussion by the EU that may impact how brands can make environmental claims about their leather products. These regulatory actions aim to harmonise global standards for environmental claims and labelling as well as tackle "greenwashing" of products.
The EU Sustainable Products Initiative is open to public consultation until 9 June 2021. The initiative intends to amend the EU Ecodesign Directive to ensure textile and furniture products sold in the EU market are sustainable (i.e., more durable, reusable, repairable, recyclable, and energy efficient.) Brands should keep an eye on this legislation, as it is likely to have a significant impact on product development – from design, to sourcing, to packaging. With changing definitions of sustainability (some of which are being written into law), brands will need to take a closer look at the types of sustainability claims they can make.
In a similar vein, the EU Circular Economy Action Plan takes aim at waste, hoping to move Europe's economy towards a more circular model and minimise waste going to landfill. The Plan makes reference to improved environmental labelling, which may ask the question: can a product really be considered sustainable if it becomes a waste product at the end of its life? As recycling initiatives and the push for a more circular economy grows, brands will need to reconsider the end-of-life destinations of their products.
In addition, the EU Product Environmental Footprint (PEF) method will push brands to consider not just the raw materials that went into producing a product, but also its total environmental impact across its lifespan. Whilst certain products might seem more "environmentally friendly" when you consider how they are produced, it doesn't mean the product is well-made or durable, and it could end up producing more waste.
Using the PEF methodology, brands can conduct lifecycle analyses to get a more detailed picture of the impact of their products on the environment. As per the best practice guidelines produced by the UKCMA (see above), this type of analysis will be crucial in making and substantiating green claims in the future.
What is the LWG doing?
With increased importance on sustainability claims in the marketplace, the Leather Working Group is working towards strengthened traceability requirements and transparency across the whole industry – and that includes how brands communicate to their customers. In 2020, LWG launched the first iteration of its Brand Claims Framework – a document for brands and retailer members of the group, giving guidance on how to make claims about leather products. As LWG's traceability requirements ramp up in Protocol 7.0, we will revise our Claims Framework to introduce clearer, more specific claims based on verifiable evidence.
For better sustainability claims, LWG is:
Pushing for stronger traceability from our certified leather manufacturers

Revising the LWG Claims Framework for more detailed, evidence-based claims
Consulting Brand Members and major retailers for guidance on how they are handling green claims to ensure industry alignment

Encouraging brands to publicly declare their current and target sourcing level

Encouraging brands to map their supply chains
For more information on this topic, see some of the resources linked below:
Category: News