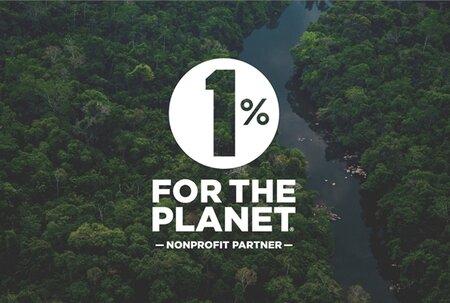 Being a Non-profit Partner allows LWG Members to count their membership fee towards their 1% giving commitment.
The Leather Working Group has joined the 1% for the Planet network as a Non-profit Partner. This means that businesses can now count their annual LWG membership fees towards their commitment to donate 1% of their annual sales to environmental causes.
1% for the Planet is a global network of businesses, individuals and non-profit organisations dedicated to tackling key environmental issues through direct giving. The organisation aims to connect businesses with environmentally focused non-profits through partnership advising, impact storytelling and third-party certification. Read more about the 1% for the Planet model on their website.
As a Non-Profit Partner, LWG membership fees can go towards the 1% commitment of businesses that have joined 1% for the Planet. The best part is — there is no additional fee or paperwork. Businesses aiming to achieve official certification through 1% for the Planet can simply prove their membership to the Leather Working Group using their annual invoice and current membership certificate.
Businesses can also choose to support other Non-profit Partners in multiple ways, as there are over 4000 organisations listed in the 1% for the Planet Non-Profit directory.
For more information about how you can get involved as a Business Member of 1% for the Planet, visit their website directly. To join the Leather Working Group, get in touch with us directly.
Category: News