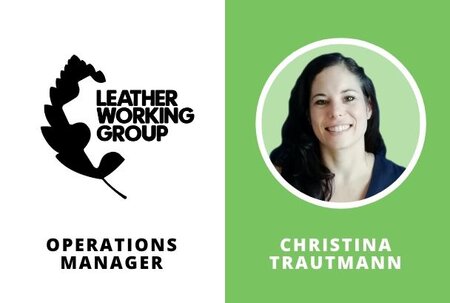 The Leather Working Group is pleased to announce that Christina Trautmann has joined the group in the role of Operations Manager.
Christina will be based in our Northampton office in the UK, working closely alongside our other key operations staff who focus on membership, events, administration and technical development.
Prior to joining LWG, Christina comes to us after spending the last seven years with adidas, having mostly worked within footwear material sourcing. Most recently in her role as the Portfolio Manager for leather, she gained valuable experience within the leather supply chain and also represented adidas on the LWG Executive Committee.
Her background is in engineering, with a strong focus on environmental topics. She is passionate about sustainability and is looking forward to helping continue the great work of the LWG.
Category: News