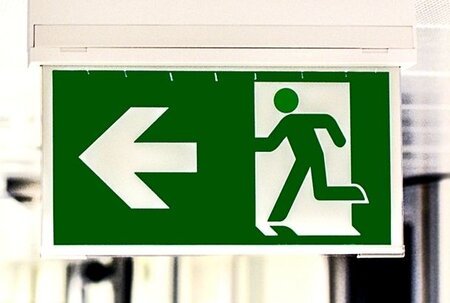 The most recent addition to the LWG webinar series featured a virtual seminar on risk assessments and emergency planning within leather manufacturing facilities, within the context of the LWG Environmental Audit protocol.
Mark Lucas, LWG-approved auditor and member of the LWG Technical Sub-Group (TSG) delivered the webinar in two sessions: the first on Wednesday 29th July and the second on Thursday 30th July 2020. LWG aims to provide all webinars in at least two separate live sessions, to allow for members across multiple different time-zones to attend.
Section 12 of the LWG Environmental Audit Protocol focuses on emergency plans, which assesses elements such as:
Fire and environmental emergency plans
Staff training for emergency responses

The frequency of emergency drills

A facility's communication with local authorities on emergency procedures

The risk assessment, detection and monitoring of hydrogen sulfide.
This section contains two "Automatic Audit Failure" questions, related to fixed and personal H2S detectors. As such, Section 12: Emergency Plans is a critical section of the LWG Environmental Audit Protocol.
If you missed the webinar, a recording of the presentation can be viewed in the LWG Member Area – accessible to LWG members only. To view the recording, visit the 'Presentations' page and log in with your member credentials.
If your company is a member of LWG and you require a reminder of your log in details, or additional accounts for your colleagues, please get in touch with our Administration Office.
Category: News