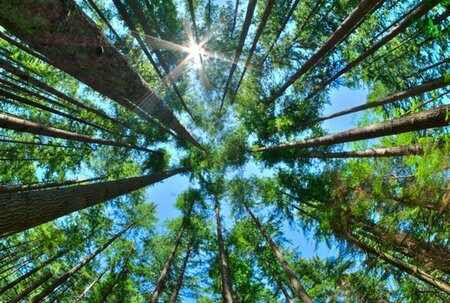 With the scope of the Leather Working Group ever evolving, traceability has come to the forefront of our work and now represents a key priority for the group – emphasised by the needs of our membership in the 2020 and 2021 annual member surveys.
In the latest version of our flagship audit standard, the LWG Leather Manufacturer Audit Protocol 7.1, we have increased our requirements, integrating traceability as a scored element for the first time and adding additional due diligence checks for areas at risk for deforestation.
In the future, we aim to strengthen our traceability criteria by phasing in additional and mandatory requirements, with the potential of also developing an LWG chain-of-custody certification. To help us understand the priorities and needs of our members, we created a Traceability Survey, which was sent out to all brand and retailer members of the LWG, as well as all members of the LWG Traceability Working Group (TrWG), on the 10th of August.
With an overwhelming number of companies responding to the survey, we have gained some invaluable feedback and insights, that will support in our strategic decision-making. Specifically, the LWG Technical Sub-group will use the details to advise them on creating the LWG Traceability Roadmap over the next months. In addition, the elected LWG Executive Committee, which governs the LWG, will use these insights in the next EC Strategy meeting on the 16th of September, in order to plan the future direction of the LWG related to traceability.
Traceability Systems
81% of the companies surveyed advised they already have some form of traceability systems in place internally, although many of these systems are manual.
Traceability Goals
55% of brands and retailers have targets related to traceability, with 73% of?those targets within our current traceability scope (i.e., tracing their material to the slaughterhouse of origin). The remaining 27% were targeting being able to trace their material back to direct, indirect and birth farms in the future.
Drivers, Purpose & Use
Understanding the drivers behind the desire for enhanced traceability is an important step to help focus our efforts. The survey revealed that many brands want to develop further levels of traceability to address concerns related to:
Animal welfare

Social issues
Deforestation

Loss of habitats & biodiversity

Carbon footprint
Increased levels of transparency brought about by enhanced traceability in the leather supply chain, allow companies to understand and manage risks within the leather manufacturing supply chain better. Specific priority areas include risks related to chemical management, waste and effluent management, and social compliance. In addition, many brands advised this information would allow them to fully understand and, ideally, mitigate the environmental impact of leather as a material. There was also a desire from many companies to be able to do their due diligence and manage risks further upstream, such as animal welfare and deforestation. Companies advised they would use traceability data to inform their sourcing decisions, communicate to customers, and strengthen their risk management and due diligence practices.
Traceability & LWG
To help us develop our Traceability Roadmap, the survey respondents recommended that we focus our efforts into several key areas for maximum impact, including:
Setting a minimum requirement for a level of traceable material to achieve a medal rating within the LWG Leather Manufacturer Audit Protocol

Developing a chain-of-custody certification at a transaction level, then developing this to a more granular level, to assure traceability of an individual hide or skin

Setting additional requirements for due diligence checks to mitigate deforestation exposure to achieve a medal rating within our audit
The LWG will use the data collected in the Traceability Survey to inform our future strategy and facilitate enhanced level of transparency and traceability within the leather supply chain.
For further information on our existing traceability standards, please visit the LWG website. We will announce more information about our future plans shortly.
Category: News