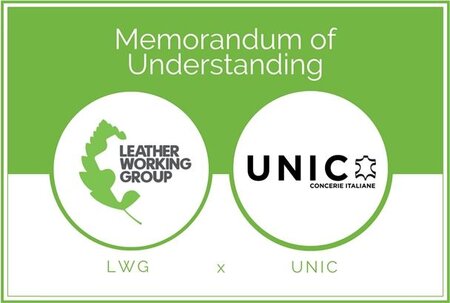 Following nine months of meetings and discussions, Leather Working Group (LWG) are delighted to confirm that we signed a Memorandum of Understanding with UNIC, the Italian National Tanning Association, on Friday 4th October 2019.
Italy is an important sector of the global leather industry and LWG has a significant Italian membership, including around 50 leather manufacturers and trading companies, as well as machinery and chemical suppliers.
This new, more collaborative, relationship with UNIC will benefit the Italian tanning sector as well as our wider membership and we are looking forward to developing joint areas of work where we can strengthen our efforts to ensure a sustainable and environmentally sound industry for the future.
News of the collaboration has been met with wide industry approval as a positive step and more detailed discussions will now be held to work on specific projects where we can share knowledge and information in a cohesive way.
Category: News