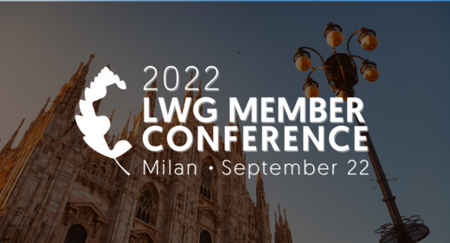 At Leather Working Group we are delighted to announce our second wave of speakers for the 2022 LWG Member Conference, our hybrid members-only event. We invite the very best industry experts to talk about important topics for the leather industry and actors within its supply chain.
This year, LWG members can join us virtually or in person at Fiera Milano in Italy to hear from leading authorities in the world of leather sustainability. Our agenda includes guest speakers across our four key themes for the day: 1) continuous improvement, 2) traceability and supply chain due diligence, 3) environmental impact, and 4) responsible chemistry.
In July, we announced the first set of speakers joining our event in September. Today, we're pleased to announce more of our expert speakers to the programme:
See more about our speakers here.
About the 2022 LWG Member Conference
Our hybrid 1-day Member Conference will key sustainability provide knowledge and relevant industry information to our members, as well as allowing members to meet in person for the first time in three years or join virtually if unable to travel. Our conference will take place at the Fiera Milano exhibition centre just outside of Milan, Italy. The event will take place on Thursday, September 22, 2022, from 09:00 to 17:30.
Conference delegates are also welcomed to join us at the Pre-Conference Cocktail Reception on Wednesday, September 21, 2022, from 18:00 to 19:30 at the ClubHouse Restaurant, Business Centre, Fiera Milano.
We are encouraging LWG members to register as soon as possible to avoid missing out on this opportunity.