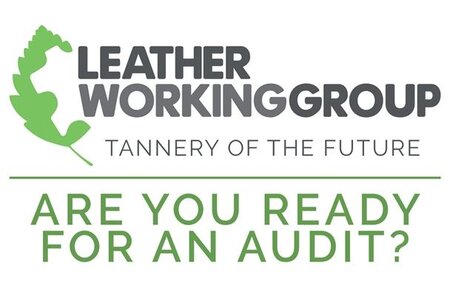 The Leather Working Group (LWG) is pleased to announce the launch of the 'Tannery of the Future - Are You Ready for a Audit?' self-assessment questionnaire.
The collaboration between LWG and the Tannery of the Future (TOTF) foundation was announced at the LWG Member Meeting in Hong Kong in March 2019.
The original Tannery of the Future Sustainability Checklist was designed as an awareness tool, particularly focused on providing information to smaller tanneries in less developed countries.
By bringing TOTF into the LWG programme, the checklist has been integrated into the existing LWG 'Are You Ready for an Audit?' questionnaire and relaunched as a self-assessment tool to provide support for leather manufacturers looking to embark on their environmental journey that may not yet be ready to undergo the full LWG Environmental Audit.
The assessment is a self-evaluation with extensive supporting material to allow tanneries to develop an understanding of their environmental profile and to consider what developments may be required before starting to address the more challenging and detailed requirements of the LWG Environmental Audit.
The LWG Education Hub, currently in development, will make available a downloadable version of the self-assessment document, an online equivalent, and additional resource to aid further development.
Download the 'TOTF Are You Ready for an Audit?' document now.
Category: News