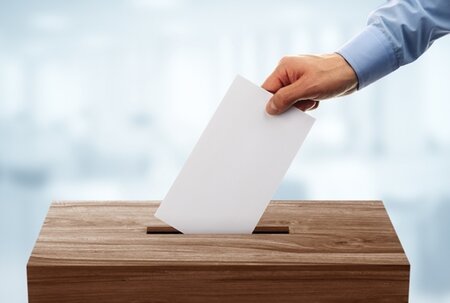 Vote for your next Executive Committee representative in the LWG election!
The Leather Working Group has opened the voting period for two positions on the LWG Executive Committee, to represent brands and retailers, as well as certified leather manufacturers.
Current Executive Committee Members, Tong Hong Tannery and VF Corporation, are coming to the end of their first four-year term as of September 2021. After several weeks of nominations, the candidates include two brands and two leather manufacturers.
Brands and retailers can choose between VF Corporation and Wolverine Worldwide Inc. to represent their sector for the next four years. In the second election, LWG-certified leather manufacturers have the choice between ECCO Leather B.V., Sadesa S.A., and Tong Hong Tannery Ltd.
The LWG Executive Committee (EC) is the governing body of the Leather Working Group, elected to represent their sector and provide knowledge and input to the strategy of the group. Being an elected member of the Executive Committee is an important role, with the EC voting on all strategic decisions and deciding on the future direction of the group. Being elected to join the EC allows a company to help shape the direction of the Leather Working Group during their four-year term.
Each company may only vote for their chosen representative once – including those organisations with multiple subsidiaries and/or multiple certifications. As such, only the listed Voting Contact for each company has been invited to cast their vote. Please keep in mind that companie smay only vote for representatives within their sector - meaning brands can only vote for the brand representative, and leather manufacturers can only vote for the leather manufacturer representative.
If you believe you should have received a voting invitation email but have not, please get in touch with us directly. Please keep in mind that LWG Members may only vote for their own sector – meaning only brands can vote for brands, and only tanners can vote for tanners.
The election will close after 4 weeks, on 22 September.
Category: News