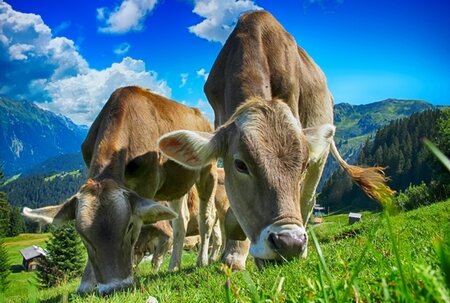 Our dedicated animal welfare group met virtually in October 2021
The LWG Animal Welfare Group (AWG) held its half year meeting on 13/14 October to provide members with a progress update and introduce the latest tool – the AWG Checklist – developed for the membership to help understand animal welfare challenges within member leather supply chains. At the meeting it was highlighted how the work the AWG has produced over the past few years is now starting to relate to other development areas within the wider LWG.
Developed with animal welfare specialist organisations, the AWG Checklist can be used by AWG members to understand the animal welfare performance of identified slaughterhouses within their supply chains, as well as produce measurable data. The objective is to generate a reportable output for AWG members to show engagement with the animal welfare challenge from the perspective of the leather industry.
In addition, the AWG facilitation team is working with a web developer to produce an online, map-based information portal for the AWG tools and information. We aim to produce a complete (potentially interactive) summary document of all Animal Welfare Group information.
On top of this, we plan to review the traceability sections of our existing country profile reports, which will be compiled into a single source and including information on:
How far back in the leather supply chain it is theoretically possible to trace, by country and species

What traceability systems currently exist

Recommendations for how far traceability should meaningfully go by country
The AWG facilitation team is researching Information on farming styles by region and differences in animal welfare impact of each. Further the team are compiling an overview of available industry standards and certifications, and where they apply, there are links to the traceability by country and species work.
We hope to be able to have the opportunity to host a face-to-face AWG meeting soon. Latest presentations are now available on the AWG member area of the LWG website.
If you would like to join the AWG, please contact us directly.
Category: News