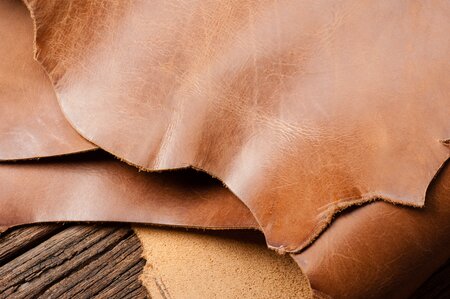 July 18, 2022 - Milton Keynes, UK — Over 1,000 leather manufacturers around the world have now obtained Leather Working Group (LWG) certification, meaning that they are committed to responsible leather production.
Leather Working Group (LWG) announces a new membership milestone, with over 1,000 leather manufacturers achieving LWG certification and becoming part of the global LWG community. As of July 2022, a total of 1,040 sites have been audited by an LWG-approved auditor and awarded one of four ratings (audited, bronze, silver, or gold) by complying with the requirements of the LWG global audit standard.
Christina Trautmann, Head of Leather Working Group, commented:
"Our membership has been growing rapidly over the past couple of years, and in fact we only reached 1,000 members across all sectors back in 2020. It's great to see so many more leather manufacturers getting involved and joining our community, as it is crucial for making the goal of a fully responsible leather supply chain a reality. This collective of companies working together will drive positive action at scale and amplify our impact."
With LWG's growing membership, they have seen an increase in the level of engagement and collaboration across all membership sectors, including leather manufacturers, leather traders, subcontractors, commissioning manufacturers, brands and retailers, suppliers, NGOs, and more.
In June 2022, LWG published the latest update to the Leather Manufacturer Audit Protocol, Version 7.2.2 (also known as "P7.2.2"). As announced at the most recent virtual LWG Member Meeting in April 2022, Version 7.3 is planned to be published later this year including crucial changes related to the traceability requirements of the LWG audit.
Those wishing to connect with an LWG-certified leather manufacturer can visit the LWG website to access their public listings, representing approximately 25% of the world's total production of finished leather in over 50 countries.
About Leather Working Group (LWG)
Leather Working Group (LWG) is a membership organization composed of over 1,800 members across the leather value chain, including leather manufacturers, brands, suppliers, traders, and associations. The group develops audit certification standards to assess the environmental performance of leather manufacturing facilities and promotes responsible practices in the leather supply chain. For more information about LWG, please visit their website: https://www.leatherworkinggroup.com/
Press Contact
Jennifer Thorpe, Marketing Manager: jenniferthorpe@leatherworkinggroup.com
Resources
##
Category: News