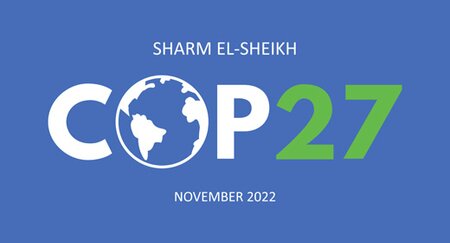 International Leather Industry Calls on COP27 to recognize the role that natural materials, such as leather, have in addressing the challenges of climate change

November 10, 2022: Leather Working Group, along with 23 other international leather industry organizations, again called on the 2022 United Nations Climate Change Conference (COP27) to prioritize natural materials as a means of directly mitigating climate impact. Expanding on the message sent to COP26, the COP27 Leather Manifesto urges the attendees of COP27 to recognize the cyclical, climate-efficient characteristics of leather and other natural fibers. In particular, it calls on COP27 to understand the implications of the huge amounts of the raw material of leather production, hides, and skins, that are currently being thrown away.
"If we are to prevent further damage being done to the planet, we must learn to make the best use of the resources available and to do so without diminishing them or causing harm to the environment. It should not be acceptable that we are wasting huge volumes of a natural, readily available versatile raw material in hides and skins." the Leather Manifesto states. "In the process, we are losing the opportunity to put shoes on over 2.5 billion pairs of feet. That's 33% of the world's population that we could provide shoes for."
The Manifesto further notes that leather is an ideal choice for a sustainable future, encouraging re-use and slow-fashion. The leather industry once again calls for appropriate measures of environmental impact such as LCA, taking full account of all aspects of the production of any material and the promotion of durable products, and items that can be used many times, repaired and refurbished.
"Leather Working Group endorses the COP27 Leather Manifesto. We are committed to driving sustainability in the leather industry, through the commitment of our membership, to align, collaborate and focus our joint efforts. Leather needs to be recognized as a sustainable natural material, where it has been produced and sourced responsibly, with the lowest environmental impact." – Christina Trautmann, Head of Leather Working Group.
Further resources: